Blandford Forum is a market town on the River Stour in the north of Dorset. It has a long history dating back to Anglo Saxon times and was recorded in the Domesday book as Blaneford. Forum, which is the latin word for market was added to the name around the 16th Century.
Blandford Forum is noted for its Georgian architecture. This is because the town suffered a devastating fire in 1731 and was mostly rebuilt within the following 30 years. A prominent example of this architecture is the former Corn Exchange which is now the Town Hall.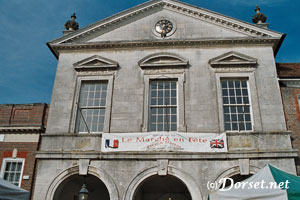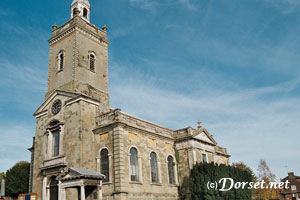 A few miles from the town is Blandford army camp, home to the Royal Corps of Signals. The Royal Signals Museum is part of the camp with one of the attractions being the machines used to crack the Enigma code from the Second World War.
Also nearby is the small village of Tarrant Hinton, which is the home of the Great Dorset Steam Fair, an annual event at the end of August.