Like Bournemouth, Christchurch was originally part of Hampshire until the 1974 boundary changes. The town dates possibly dates back to the Iron age times as a safe mooring on the River Avon. During the Saxon times it was known as Twynham. There was an established Priory in the town as far back as the 9th century, but the building evolved over the following centuries when the town was renamed Christchurch, but it was not until 1530 that it reached its current impressive size. The Priory is over 300 feet long and as such is one of the longest in England. Its large tower dominates the local area watching over it in a magnificent manner and the contrast of this building with the local gardens and water is a view to behold.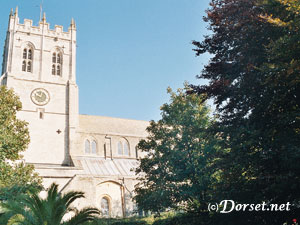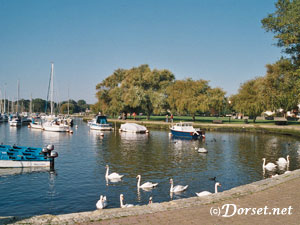 Dorset Quay is a short walk away and is a popular boating venue. The bandstand in the gardens testifies to a good community spirit and the whole area has a lovely sedate tranquil atmosphere. Nearby is Place Mill which dates back to the 13th century, but is no longer a working mill. Also close is the Red House Museum, an art gallery /museum which also documents local history, geology and more.
Christchurch also has a ducking stool which is a replica of an original one that was used as a punishment to duck any offenders in the river.