Lyme Regis is a small historic town on the Devon Dorset border that is a popular holiday destination. It is believed to date back to the 8th Century and was mentioned in the Domesday Book. It was after receiving the Royal Charter of King Edward I in 1284 that it acquired the Regis in its name.
The best known feature of Lyme Regis is its historic harbour known as The Cobb and in the 13th Century it was one of the most important ports in the area. The harbour has been damaged by the sea over the centuries and the present one was constructed around 1820. The town also had a thriving ship building industry until the 18-19th century when it could not cope with the larger ships.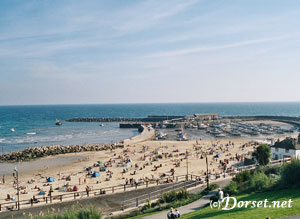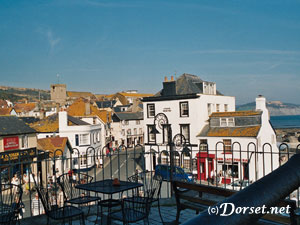 Lyme Regis also featured in the Civil War where there was an 8 week siege by Royalists. In 1685 the Duke of Monmouth landed in the town at the start of his failed rebellion.
A working Watermill in the centre of the town dates back to the 14th Century and was completely restored in 2001. It is now open to the public.
Lyme Regis is at the heart of the Jurassic coast so named after its abundance of fossil finds in the cliffs. Although visitors must be very careful as to what and how they search for fossils, there are guides and equipment that you can hire in the town.
There is a fossil museum in a converted chapel and even the street lamps are shaped like Ammonites. The Town Musueum is a prominent building with interesting exhibitions as pictured while other attractions include the Aquarium on the Cobb.
As you can see from the pictures Lyme Regis is an idyllic place which has been the setting for a number of books, films and television programmes. These include The French Lieutenant's Woman, based on the book of the same title by local author John Fowles. Jane Austen visited the town and her novel Persuasion is based there.
The town has a unique charm and it is easy to see why it remains so popular with visitors.