Sited on the top of a hill in the North of Dorset, Shaftesbury is a historic town that is a popular destination. It has commanding views of miles of the glorious Dorset countryside, the best views are from Gold Hill as pictured that was best known as the film location of the celebrated Hovis Television commercial Hovis Commercial directed by Ridley Scott
Shaftesbury dates back to Anglo Saxon times and was founded by Alfred the Great. He also founded Shaftesbury Abbey in 888 which was a powerful religious centre until its destruction during the reformation.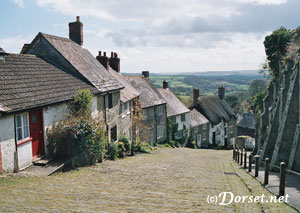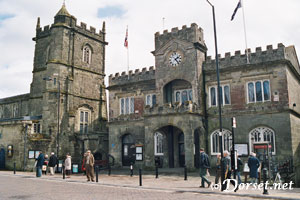 Although little of the Abbey remains, St Peter's Church dates from the 15th century and the fine Town Hall next to it was built in 1827 and is a listed building.
The town has a number of traditional stores and tea shops so that the visitors can make the most of this unspoilt town.
Shaftesbury is a delightful place to visit especially if there is good weather so that you can enjoy one of the best views in Dorset.