Sherborne is in the North West corner of Dorset and is deservedly a popular tourist destination because of its historic buildings. The centre of the town is dominated by an impressive abbey that was founded in 705. At that time it had cathedral status when the town was the capital of wessex but the bishops later moved to Old Sarum in Wiltshire and then later to Salisbury . The church became a Benedictine Abbey and then later a church again. A lot of the present building dates from the 15th Century.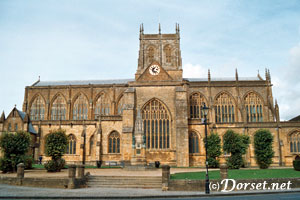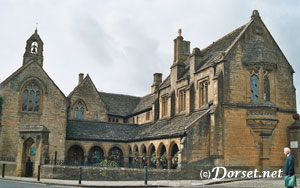 Next to the church are the almshouses which were built in 1437 and were once used as a hospital in Medieval times. One of these buildings is now used by the well known Sherborne Public School.
The town is also associated with Sir Walter Raleigh who built the nearby Sherborne Castle ( a Tudor Mansion) next to the ruins of a Norman castle.
As you can see from the photos, Sherborne remains completely unspoilt and is well worth a visit.