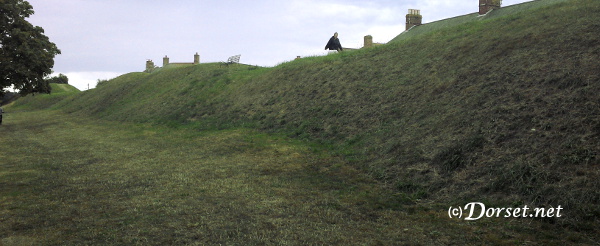 Wareham is a historic market town near Poole in Dorset. It has a lon history with settlements in the area dating back thousands of years. It was an important centre during the Saxon period, with 2 churches built of which St. Martin's church (pictured) has changed little since being built around 1030. The town still has it's city walls that were possibly built around the time of King Alfred the Great, following attacks by the Danes. These walls are earth ramparts that now appear more like grassy mounds. The towns importance during the saxon period is confirmed that it was the town the money was minted.

As with most historic towns, Wareham has an intersting blend of buildings from different periods including a lovely thatched inn, some Georgian terraced houses and shops.
Wareham is a good base to explore this lovely area of Dorset, with attractions in the area including Corfe catle, Wareham Foret, Studland nature reserve and the Tank museum amongst others.